Buying a Used Dog Stroller?
Don't Just Buy Any Used Dog Stroller Until you Read This…
Does Fido need a ride? Used dog strollers are perfect for the older dogs as they can ride in style even if they can't walk like they used to. If you are looking to buy a used dog stroller then you might be considering what would work for your pet. 
Cheap Used Dog Strollers Can Be Found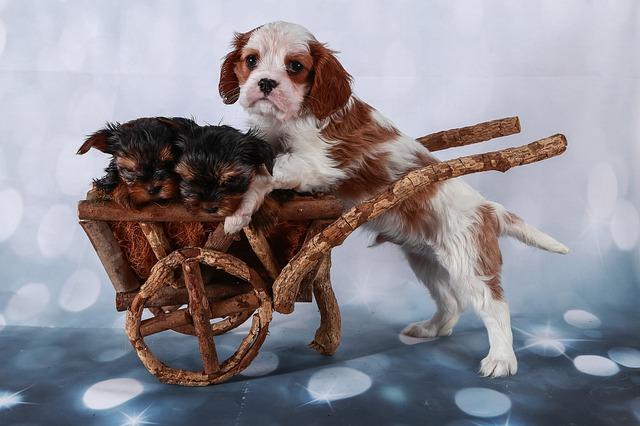 The new, shiny dog stroller is expensive! Not only do you have to pay for a new stroller, there is shipping and putting it together. With a used dog stroller you might cut your costs and still offer a great ride to a dog. Yet, buying a used dog stroller can be an especially tricky task as they need to be structurally sound and depending on where you live tough to find.
I always tell people buying a used dog stroller is a lot like buying a bike for a child. You need it to be sturdy, reliable and you don't want it to look bad. In fact, you'd rather not let others find out it's gently used at all. Plus, your dog needs to be comfortable in the stroller so you want it to be big enough for the pups.
Obviously, you want to make sure you're getting a great deal on it too! Here are some tips for buying your next used dog stroller with confidence:
What is a Dog Stroller?
Dogs love to be outdoors and enjoy a good walk, but sometimes there are physical limitations or environmental limitations. A dog stroller is perfect for those times when you need to take your furry friend with you but they need a little extra help.
 There are a lot of different types of dog strollers on the market, so it can be hard to decide what's the best for your needs.  The idea of a used dog stroller might even complicate the buying process further as you can only purchase what is available instead of grabbing a stroller on Chewy or Amazon.
First and foremost, you need to decide what size dog stroller you need for your dog. Little dogs are easier to accommodate. Most dog strollers will accommodate dogs up to about 50 pounds, but there are some that accommodate dogs up to 100 pounds or more. The bigger the dog stroller, the harder you will need to look for a used stroller. It's not impossible, but the smaller dog strollers seem to be everywhere and the bigger strollers need to be hunted for.
Buying a Used Dog Stroller
It can be tough to decide if you need a new or used dog stroller. There are so many great ones on the market and it can be hard to know which one is right for your pup. Here are some tips to help you choose the perfect dog stroller for your needs. First, consider your budget. You don't have to break the bank to buy a good dog stroller, but don't go overboard either. It's important that the stroller is durable and will last longer than a few months. Next, think about what style of dog you have to have. I related this sometimes to sizes of boxes as the idea is the strollers come in standard sizes. Do you have a small breed or a large breed? Are you looking for a jogging stroller or something more formal?
Related Article: How to Save Money Buying Milk (Updated 2022)
Once you know the type of dog and its size, it's easier to narrow down your choices. Once you have your style and budget in mind, it's time to look at the different types of dog strollers on the market. There are both inflatable and traditional strollers available. Inflatable dog strollers are great if you want something that is lightweight and easy to move around, but they may not be sturdy enough for larger dogs.
Tips for Buying a Used Dog Stroller
If you're considering buying a used dog stroller, here are some tips to help you make an informed decision.
Look for dog strollers at garage sales, pet events and on apps like Offer Up. You will be competing with others for the perfect pair of wheels.
Identify if the structure of the used dog stroller is in working order and ready for use. Make sure the materials aren't ripped, the metal isn't bent and your dog will be safely transported in the stroller.
Make sure the stroller is lightweight, easy to transport and is useful for your needs. If you can't get it into the car easily, then you can't get to the trails. It needs to be owner friendly.
Take a whiff to make sure there aren't any nasty odors. A pet will not get into a used dog stroller that smells. Marking territory might not be a big deal for humans, but for dogs they might not appreciate the stench that comes with the stroller.
Let the dog try it out before you buy it. If you want to see if this stroller will really work, you need to have Fido's opinion too!
Finally, compare prices and choose the stroller that best suits your needs. Yes, these are used dog strollers, but what are the original new store prices for the strollers? While strollers, even new, are hard to come by, it's good to know if there is any wiggle room to make an offer for buying a used dog stroller.
Conclusion
Buying a used dog stroller can be a great way to save money on an essential item for your pet. Not only can you buy a used dog stroller relatively cheaply, but you can also be sure that the stroller is in good condition and meets all of your specific needs.
Before making a purchase, do some research and check it out to make sure you know exactly what you might be getting. Hopefully, my tips have given you the information you need to make an informed decision when buying a used dog stroller.