Note: Affiliate links may be used in this post. I may receive a small commission at no extra cost to you if you use my affiliate link. Full disclosure policy here.
Are You Worried About Buying Milk?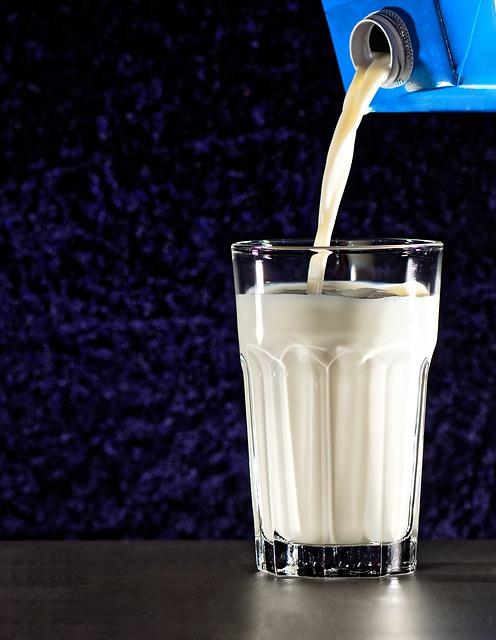 Is inflation hitting your pocket in 2022?
Does buying milk make you worried?
Do you feel like you're constantly spending too much money on milk? You're not alone! Milk is a necessity, but it can also be a major expense. Luckily, there are a few things you can do to save money on milk. 
Do you know how much is a gallon of milk? It's unbelievable, but the cost of a gallon of milk has gone up. And you might find the best place to buy milk isn't the local grocery store.
During the latest podcast of Eight Frugal Minutes, we discussed how you could easily and immediately start saving cash with your next trip to the grocery store. Milk is such an important staple to our lives, that going without is hardly possible. So instead, as we mentioned on the podcast, it's necessary to be strategic and willing to adjust your habits (ever so slightly) to buy milk for less money.
It's possible to Keep Milk on the Table Without Breaking the Bank
You may be familiar with the saying 'don't cry over spilled milk'. Unfortunately, it's all too easy to do just that. Whether you were in a hurry and left the carton on the counter or simply didn't finish your cereal before it went bad, buying milk can lead to wasting money. Don't worry though – you can still save money at the store!
 Check out these milk buying tips and start saving today!
If you just adjust slightly your buying habits, you will save a few bucks for sure!
Compare Prices
1. Compare prices. If you're looking for the best prices on milk, you should compare them across several stores. You could even call the store to inquire to save a few bucks in gas!  Also check out the different sizes to see what is the better price point per ounce. The cost of gallon of milk should be less than the half gallon milk cost in reality, but it might not always work out that way.
Check the Convenience Store
2. Buy at a Convenience Store. Milk is typically bought at grocery stores, but they sell it in many stores. Check your local convenience store to see if they have milk to buy. And don't be surprised to find it costs less OR there are sales. Looking to get people in their establishments, convenience stores discount milk in hopes you buy other, higher priced items. The cheapest place to buy milk in town could be at the corner store.
Freeze it for Later
3. Look for reduced prices on milk prices to buy now and freeze for later use. If you see discounted milk, consider buying more than one container and freezing it. The milk will taste great after thawing as well. Simply wait until it's completely thawed and use. Or if you want the frothy taste, whip it up in a blender!
Related: 6 Money Mindset Ideas
Buy In Bulk
4. Buy Milk in bulk when the price is right. The price of milk can vary from time to time, but when the price is part of a great sale, it's a good idea to buy in bulk. The milk deals are on a continuous rotation, so you might see a milk deal every three to five weeks.
Milk Cubes
5. Freeze milk in ice cube trays for later use in smoothies or coffee. It's a great, fun way to ration your milk use. Freeze milk in an ice cube tray and save them for a later date. These cubes will be perfect for use in smoothies or coffee!
Try Milk Alternatives
6. Try almond milk or soy milk as a substitution for some recipes instead of cow's milk. There are many alternatives to cow's milk. You can try almond or soy milk, as they work in most recipes too.
Drink Less
7. Drink less milk. This might not be possible with your family, but if you consider what types of meals you drink milk with and then alternate with other drinks for other occasions, it could save some cash.
Check the Department Stores
8. Check the department stores. SO how much is milk at Target? Or Walmart? Check to see who has milk on sale. The best way is to Google with the keywords "Milk deals near me."
BONUS!!!!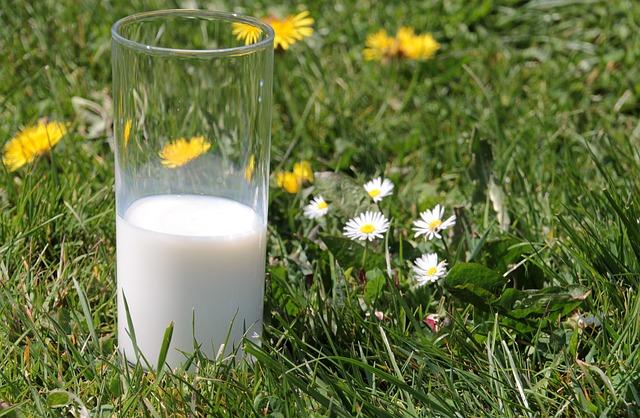 8. If you ever need a small amount of milk, are a coffee drinker, and are doing errands, stop at a coffee shop for a pick-me-up. Places like Starbucks and other coffee shops will always accommodate an order of ANY drink with milk on the side. Why consider this? Well, if your child needs milk and you're out doing errands, save yourself an expense by ordering your drink with "milk on the side" so they can have the milk they desire too. Typically it's roughly 3 ounces, which is a perfect size for a child to enjoy and it's complimentary. It's a great reward and your kids will love they get a cute little cup too!
Looking to save money on your grocery bill? Start by buying milk. Milk is a staple in most households and can be expensive if you're not careful. As we mentioned on the Eight Frugal Minutes podcast, our tips to help you save money on milk without compromising quality or taste.
In Conclusion
Do you feel like you're constantly spending money on milk? It's a necessary expense, but that doesn't mean you have to overspend. Hopefully our helpful tips on how to save money when buying milk will have you spending less cash at the grocery store. By following these tips, you'll be able to put more money in your pocket while still enjoying the creamy goodness of drinking milk!