How To Sell Used Cardboard Boxes For Money – 5 Easy Tips
Sell used cardboard boxes for money? Yes, this side hustle is really a good money maker! It is a simple but easy way to make some extra cash. It's also one of the many creative ways that you can make a living on the side by selling your skills!
The idea of a used cardboard box side hustle shouldn't be laughed at either. We know people who have supplemented payments for a new car, made mortgage payments and have even taken a cruise. All thanks to the idea of selling cardboard for cash!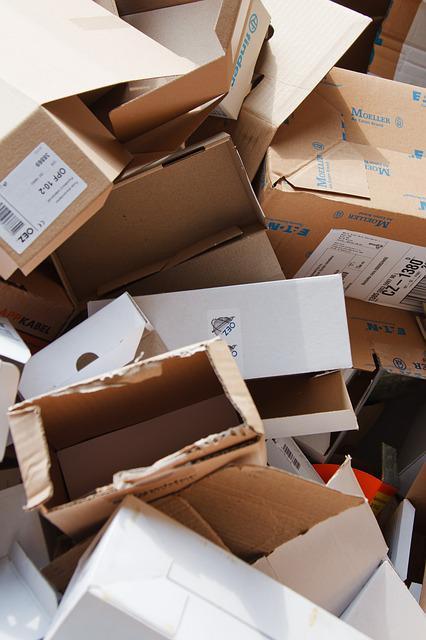 What are Used Cardboard Boxes?
Cardboard is made from paper and cellulose fibers. It's a relatively new material that became popular in the late 1800s. It became a favorite because of its affordability and durability. People just loved it.
Related Content: How to Save Money Buying Milk (Updated 2022)
Cardboard boxes are perfect for moving items, mailing items and even stuffing items inside. We see cardboard being used at festivals, marketplaces, and other events.
How to Make Money Selling Cardboard Boxes?
It's a question we hear all the time, and for good reason. People are always looking for ways to make money. But make money selling cardboard boxes? Is that real? Plus if you are like us, you have cardboard boxes everywhere. We get them from Amazon orders, moving, grocers and more. We have so many we started to break them down and recycle them. BUT Wait! You don't have to lose money by giving them away. Selling cardboard boxes is a great way to do just that! Here are a few reasons why selling cardboard boxes can be profitable:
People always need used boxes, and there is always a demand for them. Even if the demand decreases from time to time, there will always be people who need used boxes to move, pack and store items.
Selling cardboard boxes is easy. All you have to do is find an outlet that will buy them and set up a price. You don't even have to worry about heavy marketing or selling skills – all you need are some boxes!
There are many different ways to make money selling cardboard boxes. For example, you can sell them online, at markets, or in person. The sky's the limit!
Recycling is good for the environment. You will always have an interest in selling reused boxes as it's good for the environment. So if the earth likes it, there is no reason this side hustle won't be around for a long time.
What to do to Sell Used Cardboard Boxes
If you're like most people, you probably have a stack of cardboard boxes collecting dust in your garage. Or maybe they are in the closet. Maybe you've used them to store old clothes or toys, but now they just sit unused waiting for a new life.
Don't let those used boxes waste away – turn them into cash by selling them!
When selling used cardboard boxes to others, there are three key factors that will determine how much money you make for the sale: the quality of the cardboard box, the condition of the box overall including the markings on the box, and the size of the box.
Five Tips for Selling Used Cardboard Boxes
So are you serious about selling boxes? Those cardboard boxes can help you pay your bills. Here are five tips for selling used cardboard boxes:
Make sure your boxes are of high quality. Poor-quality boxes will not sell well and most people will insist they need to be sturdy. Make sure your box is sturdy and doesn't have any tears or creases.
Inspect each box for damage. If it has any dents, scrapes, or other cosmetic issues, let your buyers know before you sell them. Many people will not purchase used boxes that have excessive writing or heavy creases. This will help improve its appearance and likely increase the price.
Sell your used cardboard boxes in bulk. People love buying a few at a time even on the sites like UHaul. Selling 3 to 5 boxes of similar sizes will help you sell your boxes. Identifying the needs of your buyers means knowing what the boxes might be used for (moving, storage, mailings, etc.)
Weight is important when selling cardboard boxes. Some boxes are very thick (like moving boxes) and thin (like shoe boxes) so making sure you sell your boxes in comparable weights is very important.
Conclusion
If you're looking to make some extra money and sell used cardboard boxes, you might be surprised that you won't have much competition…yet. Selling used cardboard boxes as a side hustle is a great way to make some extra cash. Once you have a supply of used boxes, then you might need to start promoting your used box business in your area. If you follow these simple tips, selling cardboard boxes should be easy enough for you to manage.