Can you Get Paid to Hike? Yes, YOU can!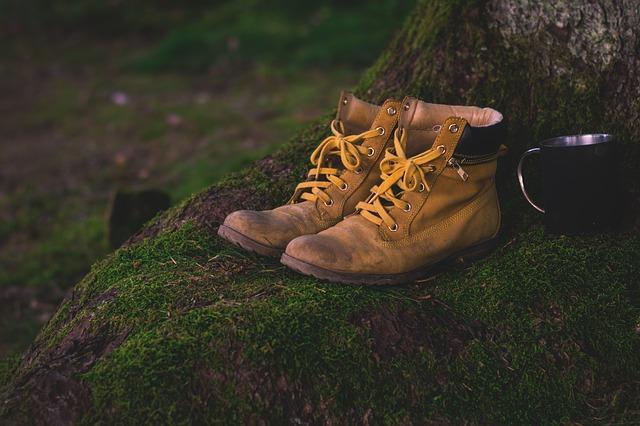 If you're looking for a new side hustle that is also a hobby but technically doubles as an opportunity to make some money, hiking might just be the activity for you. And the best part is you can be outdoors, experiencing nature while some extra green is slipping into your pocket.
Grab Your Boots for this Side Hustle
If you love hiking, you already know the benefits. It's a great way to stay fit while also exploring new places and meeting new people. But what if you don't have the money to buy all of those expensive hiking gear? Or ever considered hiking for a side hustle?
How do you get paid to hike?
Well, thankfully there are a number of companies out there willing to offer you cash for getting active outdoors and working on your fitness. In this article, we will take a look at some useful tips on how you can get paid to hike and meet the requirements of these various work from home jobs, side hustles and gigs in your area.
You might be surprised to know that you probably patronize some of the places where you could make money and be paid to hike. But you probably didn't think about it at the time. After all, nature is alluring.
Earn Money as a Remote Trail Guide
If you are good at navigation and map reading, then you can get paid to hike by becoming a trail guide.
You might need to be licensed to work as a commercial trail guide, so you'll need to check the regulations for your state or country. You may be required to have experience working as a professional guide, or take courses focusing on trail guiding skills. It's also a good idea to join a guide organization and get active in the community, as this will help you to build your reputation and get hired more easily.
Once you are familiar with the area and have the requirements, keep in mind this is a great way to make money. Trail guides lead groups on day hikes and multi-day backpacking trips in remote areas, and must be knowledgeable about the terrain, weather conditions, and related topics.
They also need to be able to lead a group of people who might not know each other very well and keep them safe and engaged. Being a trail guide is a great way to get paid to hike if you don't want to carry a heavy backpack.
Earn Money as an Urban Trail Guide
If you don't want to take people out to the forest for days on end, you could consider becoming an urban guide. Sharing the big outdoors with locals and visitors alike, you hike in areas more accessible and close to metropolitan areas. Allowing everyone a chance to explore without feeling left behind, the engagement allows people to see nature at its finest while close enough to the city they can get home for dinner.
Urban trail guides aren't always required to have the same qualifications as remote trail guides. They also work with groups, educational institutions and other local groups to encourage kids to explore nature and understand our environment. It's not only a great hike opportunity, but you will be sharing your love of the planet with younger minds who need reminders of conservation.
Earn Money by Joining a Hiking Crew
If you have a great deal of experience as a backpacker, then consider joining a hiking crew to get paid to hike. You'll need to be able to carry heavy loads, so if you don't have the strength to help others with their packs on long backpacking trips, then you're not going to be a good fit.
Hiking crews often lead multi-day treks in challenging environments where they set up camp, carry heavy gear, set up trail markers, and help out with scientific research. You'll also earn money by helping out with trail maintenance and working at visitor centers and other locations.
If you want to join a hiking crew, it's a good idea to find out if there are any organizations in your area that hire for this type of work. If you don't find anything locally, try searching online as there are many hiking crew organizations that operate internationally that could use your help.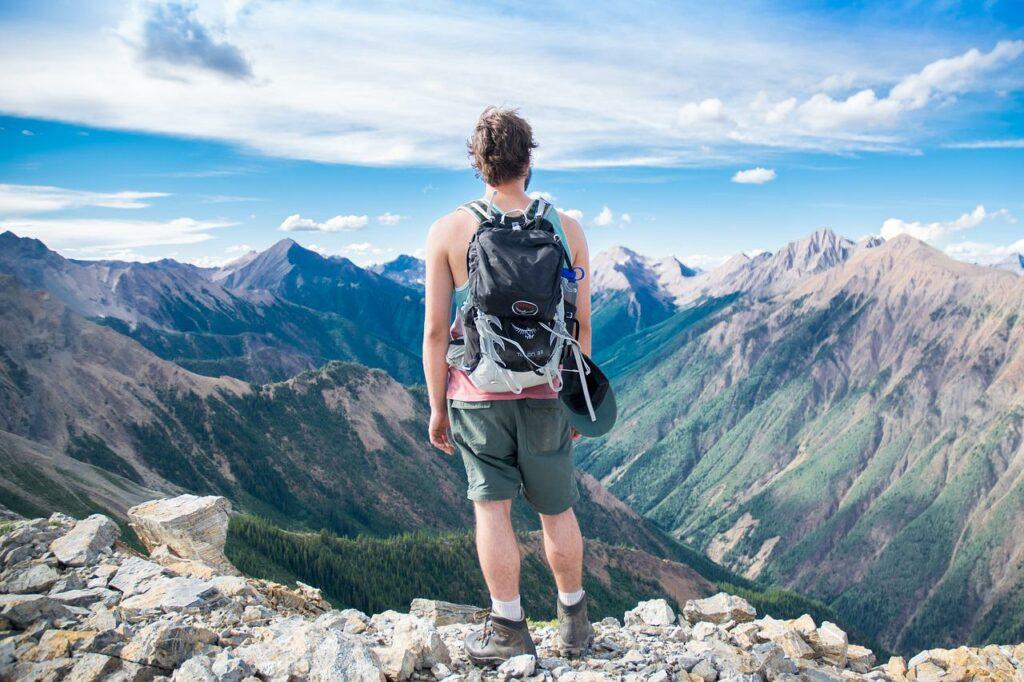 Earn Money by Offering Local Hikes to Visitors
If you live in an area that gets a lot of tourists, then you can get paid to hike by offering guided hikes in the local mountains or other areas where they can see the area in a whole new way. You can do this by advertising on a website or social media, or by setting up a booth at a visitor center.
If you want to offer guided hikes, you'll need to be familiar with the trails in your area and have good navigation skills. Some guests won't be interested in sweating, so make sure your hikes come in varying degrees of difficulty.
You also need to be a good guide and have a friendly personality. Your customers should feel comfortable with your ability to navigate the trails and keep everyone safe.
Earn Money as a Freelancer Writer and Photographer
If you're creative, then get paid to hike by writing about your adventures and selling your articles to websites. People love hearing about different adventures into areas of unfamiliar terrain. From essays to nonfiction pieces on conservation, you could share a lot with the world.
You can also get paid to hike by taking photos of your trips and selling them to stock photo websites. Local newspapers, magazines and even newswire feeds buy photographs as well.
You can also get paid to hike by writing hiking guides and selling them online, or by creating an online course about hiking. If you're not sure where to start, you can always create content based on your personal experiences and insights.
If you are thinking about guides, but want to write a few less words, that's possible too. You can also look for hiking blogs that accept guest posts and pitch your ideas to them.
To succeed as a freelance writer, you need to be able to produce high-quality articles and you need to be able to find consistent work to make a living from your articles. You also need to learn how to promote your articles so you can get them in front of more readers and generate more revenue.
Additional Tips for Getting Paid to Hike
If you are interested in hiking as a side hustle, I have a few tips to get started on your journey:
– Remember, hiking means focusing on your fitness level. You don't have to be super fit or go on 20-mile hikes. In fact, small hikes might be a perfect place to start and build up. If you decide to try to be a guide or even show people unique places you might be surprised to see easier is often better.
Related Article: Money Mindset Tips
– Be flexible with your schedule. Make sure you have time on weekends and evenings for hiking. Unless you are working with visitors, people have everyday necessities that come first and hiking will follow.
– If you're interested in getting paid to hike, start with shorter trails and day hikes at first. Hiking long trails can be very challenging for beginners. People want to see scenery so be prepared to show amazing places.
– You can do the work of the side hustles mentioned in this article at any age and any fitness level, so there's really no reason not to get started.
Why I Like to Get Paid to Hike
Hiking is a great way to stay fit, meet new people, and travel without having to spend a lot of money. For me it's also a way to share a hobby I love. It's our planet and if I can meet one person – young or old – and make an impact on one person being more environmentally aware of this great planet, it's so worth it. Yes, the cash is great too!
If you want to get paid to hike and are looking for a way to make money from home, then you need to brainstorm on how you can put on your hiking boots and get started. I've listed 5 different ways you can get paid to hike and earn money that many people do, but you live in a special place where other options are possible too!