Meal Delivery Services Work on a Budget
Meal Delivery Services? Really? Let me ask you: Is life always too busy? You might be surprised to learn that if you consider a service that prepares your meals your life might change. This is especially help for anyone on a budget as meal delivery services charge by the week and allow you to know exactly how much food will be every day.
Are you tired of eating out or cooking meals from scratch? Then try meal delivery services! They'll help you eat healthier and save money too! Yes! really.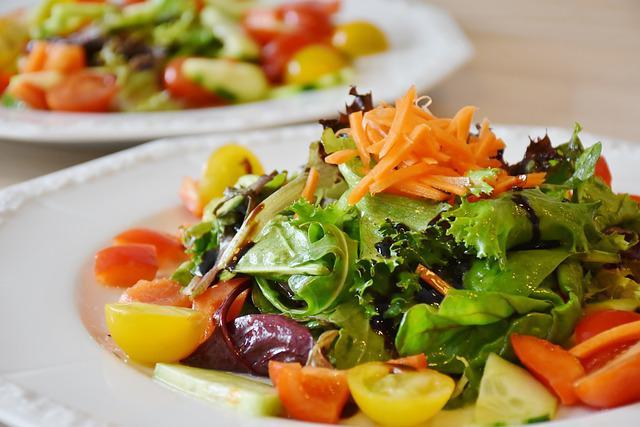 It's Convenient and Healthy
Meal delivery services offer convenient options for those who prefer to eat at home, but still enjoy dining out occasionally. These services will deliver pre-portioned meals that you cook yourself, so all you need to do is heat 'em up! And the best part, is if you are looking to curb your waist, you won't be looking at adding too much to the plate as it's proportioned out correctly.
Save Money by Eating Out Less Often
Eating out lately has become very, very expensive. While it's fun once in a while, if you are on a budget, it's too expensive to do it more than a couple of times a week. If you're looking for ways to save money while eating out less often, then meal delivery services might be right for you. 
Related Article: How to Save Monty Buying Milk
Many people find that they spend more than they would if they were eating out regularly, because they end up buying unhealthy foods when they go out. By ordering healthy meals delivered to your door, you won't have to worry about making unhealthy choices. And many of the meals (like 99% of them) are absolutely delicious as they were created and tested by chefs who are professionals.
Eat Healthier with Fresh Ingredients
Meal delivery services also make it easier to eat healthier by providing fresh ingredients. Instead of having to cook from scratch, you can order pre-made meals that are ready to heat and serve. Or you can have meals that offer all the ingredients and all you do is prepared.
This means you can avoid spending extra time preparing food, and you won't have to deal with any leftovers. Plus those long lines at the grocery stores are no longer your concern either as it's shipped right to your door.
Avoid Cooking From Scratch
If you're looking for ways to eat healthier without sacrificing taste, then meal delivery services might be just what you need. These companies deliver healthy meals straight to your door, so you never have to worry about wasting food or making unhealthy choices when ordering.
There is another reason to avoid cooking from scratch with meal delivery services. If you are like me, one of the worst cooks in the world, you might be facing burnt food nightly. Changing it over to a more convenient and less stressful solution allowed me to focus on things I am good at (and that's definitely not cooking.)
Enjoy Convenience
Meal delivery services offer an easy solution to eating well while saving money. Many people spend more than $1,000 per year on fast food alone. By choosing a meal delivery service, you can enjoy delicious, nutritious meals delivered right to your doorstep at a fraction of the cost. It's possible to really have a convenient meal plan with a budget-friendly emphasis. Many people overlook a delivery service as just an impossible cost. You definitely can find services that offer certain types of foods, certain days of the week and only certain meals.
Local Meal Delivery Services Kick Butt
If you are still on the fence about using a meal delivery service, check out your community to see what local options are available. Now, most people think that delivery services need to be those big companies who deliver dry ice ingredients to the door. That's just a stereotype that really is why people won't consider this option for their own use.
For us, we have a local meal delivery service and it's far less expensive. Before this local business, we had a local neighbor who did this for anyone in the area who needed a meal. She started her business for seniors who needed a home cooked meal and it caught on quickly. Ordering on Sunday, we got our food on Monday afternoon and it was delicious all week long. Prepared and ready to reheat, it was better than any national company and we supported a neighbor to boot!
In Conclusion
We recommend asking around for people in your community who cook for others daily. Call it a meal delivery service, a cooking service or a neighbor, the results are delicious. And if you can't find anyone close by, consider a company that fits within your budget and dietary needs to see how you can free up some time and get a delicious meal with hardly any work.