Flipping Furniture: A Great Side Hustle
Note: Affiliate links may be used in this post. I may receive a small commission at no extra cost to you if you use my affiliate link. Full disclosure policy here.
Flipping Furniture? Are you looking for a way to make some extra money? Have you considered how much you can make flipping furniture as a side hustle? Flipping furniture can be a great way to make some extra cash, but it's not as easy as it may seem. There are a few things you need to know before you get started. In this blog post, we will discuss how much money you can expect to make flipping furniture and the best ways to get started.  That's right, it's important to know if your bills can be met with potential flipping furniture income.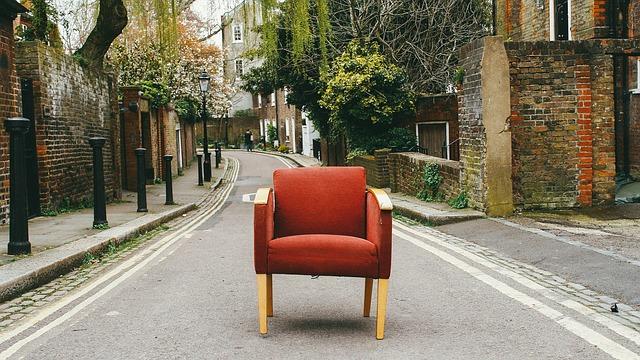 What is Flipping Furniture About?
You might be thinking can I make money refinishing furniture? Yes. People do make a great living refinishing, but I have to ask, do you have the time? The furniture flipping business is easier and definitely less work (unless you have to move heavy pieces all the time). It is sold as-is. No massive reconstruction, painting or DIY elements. You buy a piece at a low price and resell at a higher price for a profit. That's right you can make money selling furniture.
How to get started…..
You need furniture, a computer and camera to post ads online and a little bit of patience. For the average chair or sofa, vintage, you will find that it's a profitable business. How much do you make filling furniture? Well, that depends on the number of pieces you find. It's safe to save, as a weekend business or side hustle you could make up to $500 a weekend moving pieces of furniture.
So How Can You Find Furniture to Flip?
You can either look for furniture or have it come to you! Many people started flipping furniture by finding pieces along the side of the road or picking up unique sofas, chairs and the like for pennies on the dollar at garage sales, estate sales and business auctions. From there, the process of reselling furniture begins.
How to Find Good Deals on Furniture in Your Inbox
If you'd rather find furniture without leaving the house, put up a few ads and see the inquiries roll in. People moving, estates and the like need to dispose of furniture due to timelines. There are deals in those emails with offers!
The Different Types of Furniture Flips You can do
Depending on your community and your preferences, you could have a number of types of ideas to sell. Some side hustle entrepreneurs are focused on vintage furniture. Others prefer contemporary. And some, just sell what they find and are very happy. It's a personal preference to consider. Depending on how much time you have too.
Tips for Renovating Furniture
Remember above in the article where we suggested that you don't need to be refinishing furniture. No doubt you can make money renovating or refinishing furniture, but you don't have to. We've found it's more of a labor of love. Some people love bringing items back to life (and are amazing doing it but that's not us.)
Expect to spend time cleaning, wiping down and even working out the wrinkles of each piece. Be it a little TLC for a tear or a coat of stain as needed. Access every piece of furniture like it could be your own and make sure it's in good condition. Our tip for renovating furniture is don't get too attached. Refinishing is a hobby and if you are looking at this opportunity as a business or side hustle, your time will be swallowed up in presentation. We prefer to make money selling furniture.
Related: How to Have a Money Mindset
How to Sell your Furniture Flips
Once you have a piece and it's ready to sell, it's time to let the universe home. The reason people make money flipping furniture is because the way to let people know about the items is free. Your overhead is the actual piece, storing it and time. To sell furniture you put ads up on local markets to let people see the item. Taking pictures from all sides, you can offer a look as to how it would look at their home. These pictures are posted on sites like Craigslist, Facebook and even garage sale sites. People love checking out the options, so they scroll the message boards and listings to see what they need to have for their homes.
Examples of Profitable Furniture Flips
Let's get specific on how much you can make selling furniture shall we? A rocker I picked up at a garage sale was in average condition and I got it for five bucks. The wooden chair was over 40 years old and had beautiful woodworking, but dirty. After wiping it down and using an oil product to bring out the beauty, I sold it for 120 bucks a day later on Craigslist.
A sofa I picked up from a friend for free was a deco piece that had huge polka dots. Perfect for a small apartment, but needed cleaning. I vacuumed, steam cleaned, and air freshened the piece. Took some photos of the item and posted it on Facebook. Didn't hear anything for eight days. Then a couple emailed interest in it and offered 60 bucks which was ten more than I asked for as they wanted me to hold it until the following day. They came by and gushed over the sofa as the loved it!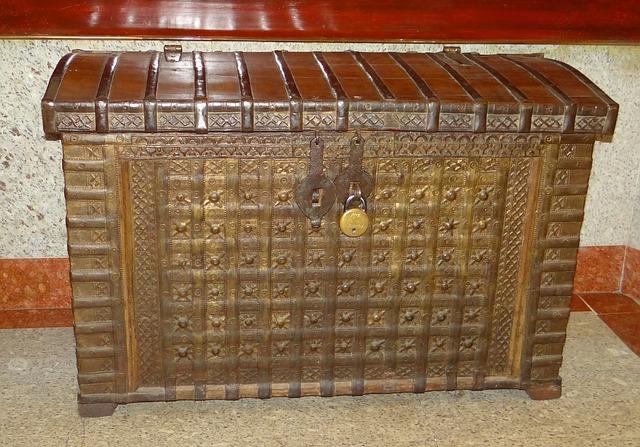 Vintage items tend to take longer to sell as you are catering to a certain type of individual who might buy it. I always recommend that you consider having a balance of pieces so you don't get stuck with too much furniture at one time. From chairs and sofas to bookshelves and dressers, if you have a variety, it's easier to make money flipping furniture.
As you see different pieces and figure out how you can showcase the items, your flipping furniture income will quickly increase. Sometimes I have a person stop by for one item only to buy three things as they are moving into a new place and have immediate needs.
You will find that how much you can make flipping furniture depends on how much you have on hand. Additionally, at the end of the month and the beginning, it's quick busy as people are moving and need new things to make their house a home.
In Conclusion
Have you ever flipped a piece of furniture and felt like you've completed an amazing sale? If not, you're missing out! Flipping furniture is a great way to make some extra cash on the side. Our tips will help you get started in this exciting side hustle. So, what are you waiting for? Get ready to start flipping furniture like a pro!