Do you Want an Easy Side Hustle With Books
Sell used Books? Have you ever bought a used book? If you're looking at a side hustle that's simple and where you can make cash, consider the idea of selling used books for profit. Many people are looking for ways to make money online, and one idea is to buy and sell used books in a local area. Or even expand and ship books to others around the country. That's right, in a world where we find so many side hustles, the simplest sale of a book can bring great profit. Your books don't need to be fancy either! This article offers some tips on how you can start selling them for profit in just a few hours.
Why Sell Used Books?
There are many reasons to sell used books. The Biggest one is M-O-N-E-Y!!!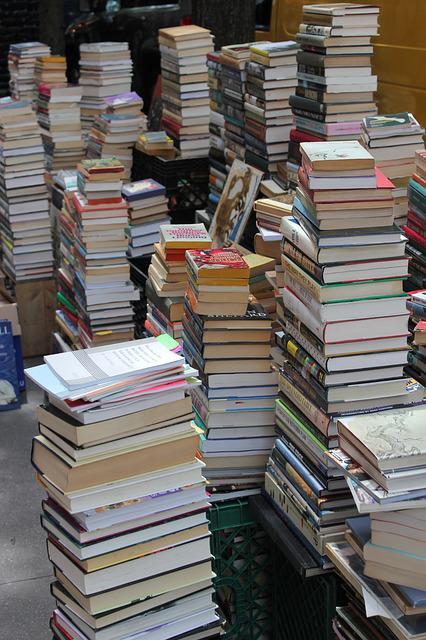 Are you ready to explore this side hustle?
First and foremost, used books are typically cheaper than new books so people are looking for a good story, even if it's been read once already.
Second, used books can be a great way to declutter your home, especially if you have many books already, and make some money.
Third, used books are a great source of income if you have the right setup. What is the right setup for this side hustle? Having books and knowing where to sell them. (wasn't that easy?)
Fourth, used books can be a way to show your love for reading. You read a story and pass it on. There is nothing greater than sharing the love of reading.
Fifth, and finally, selling used books can be fun! Meeting people with your same interest (reading and books) will be exciting!
Ways to Sell Used Books for Profit.
Selling used books is a great way to make some extra money. Here are three ways to do it:
1. Sell online. There are several online bookstores that will buy used books. You can also sell your used books through auction sites like Amazon or classified ads. This is the easiest way to sell and you will only need your cell phone or tablet, books and an account on the platforms you decide to sell on. Remember, you don't have any fees to list a book on the major online marketplaces. They only charge if you sell a book.
2. Sell at a garage sale Garage sales are a great place to sell your used books. Make sure to set up a table and display your books prominently so potential buyers can see them. You can also offer freebies like bookmarks or posters if the buyer buys a book from you. However, it's safe to assume, you won't make as much money at a sale than you would online
3. Sell at a library. Libraries are always looking for good books to add to their collections. If you have any old books or niche books that are important that you no longer want, consider selling them to the library.
What Type of Books Do I Sell?
Not every book is going to make you money. Sadly some books bring in more money than others even if there are good stories between the pages. That's why it's important to know what types of books sell the best to make the biggest profit.
Textbooks. Finding the current textbooks to sell will bring in the biggest profit margins when it comes to book sales. Worth hundreds of dollars new, the required books are necessary for college so students look for the same books used to save some money.
Rare Books. Vintage books are always of interest to collectors. Looking to have that perfect book on the shelf, there is never a shortage of serious collectors.
Related Article: How To Sell Used Cardboard Boxes For Money
Everyday Titles. Be it New York Times Best Seller, a thriller novel or maybe a great cookbook on eggplant recipes. The everyday books are also perfect to sell when it comes to finding a market. People love to read and they will search for their favorite titles.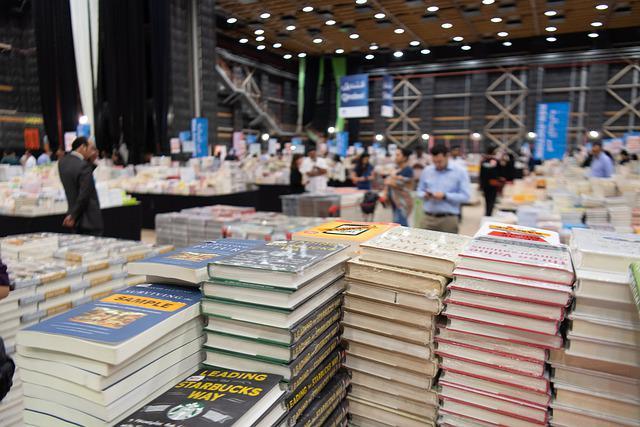 5 Tips to Attract Loyal Book Buyers
Once you have books to sell, you need buyers. There is a certain loyalty that comes with buyers of this variety and it's great because they will be interested in new titles as you grow your inventory. Of course, you want to make sure they become repeat customers by offering books they might be interested in purchasing. You also want to make sure they tell their friends, family and colleagues to check out your inventory. Here are five tips to attract loyal book buyers to your inventory:
1. Price your books competitively. Don't overprice them, but don't underprice them either. Remember people will pay for a good book, but they might grumble over the costs of shipping and handling so try to balance this out.
2. Keep your book condition updated. If there are any tears or damages, be sure to mention this in the listing so potential buyers know what they're getting into. The collectable books need plenty of pictures to show how they look, if there are issues and anything further to make the final sale.
3. Be prepared to ship your books as soon as you get the sale. Unless your doing local sales, most of your selling online will mean consistent trips to the post office. Be prepared to pack up your used books and send them off to buyers by having packing supplies ready.
4. Make use of online social media to increase exposure for your listings and increase sales potential. Use hashtags to push your books further into the book buyers circle. Many times a potential buyer will be looking for the right book and if it's yours, you have a sale!
Where Do I Sell Books Online?
There are many places to sell used books. One option is to sell books through online bookstores, such as Amazon and eBay. Another option is to sell books in lots or bundles. Perhaps you have a group of books by the same author or the same genre. People love the chance to read new (to them) stories in areas of their interests.
How do I Promote my Business?
There are many ways to promote your business of selling used books. One way is to create a blog and post about your available books and offer them for sale in a very personal way. Another way is to attend book festivals and markets, or set up a booth specifically for selling used books. There are also many online resources that can be used to promote your business, such as social media, online auctions, and classified ads. It is important to find what works best for your business and to vary your marketing strategies accordingly.
In Conclusion
Selling used books is a great way to make some extra money. Not only do you get to keep the book, but you can also earn a profit on it. This side hustle is continuously overlooked as it seems, almost, too simple. If you have extra books at the house or are open to buying books at garage sales in your area, this is the perfect side hustle for you.