Celebration of Your Disney Trip Starts with Free Pins, Stickers
Going to Disney world? Arriving at the Disneyland resort soon? It's essential to take a moment and celebrate with your free Disney buttons. It's one way of celebrating your time together with your family at the resort and it's a perfect way to start your visit.
Free Disney Buttons are Available at Disneyland and Disney World for the Asking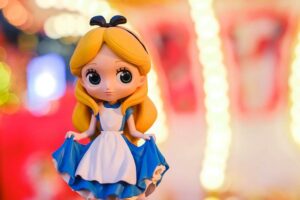 If you are coming for a magical trip and want to be the guest with an amazing button, you need to know that the free buttons are ready (and waiting) for you! For most first time visitors, the button is one souvenir you must have to enjoy wearing on the days of your trip and will enjoy for years to come. It's complimentary and it's super cool.
You won't need to search very hard to get your round pins. The opportunity to stop by guest relations and ask for the buttons from the Walt Disney company is a cinch. You pretty much just need to inquire with a cast member as you enter on main street where the buttons might be and ask for any tips on getting a button fast. You don't want to wait in line too long, there are rides to go on, but they just might point you to city hall. Make sure you are shown on a Disney map is you are visiting for the first time.
Thanks for the Freebies Mickey
There are different types of free Disney buttons. All of which you will find at California Adventure, Walt Disney World and the Disneyland Resort. While you might expect the celebration buttons to cost, put your wallet away as these are part of the visit and you don't need to pay.
The buttons sort of remind me of the first time walking down main street USA. They invoke these warm, fuzzy emotions of when you are at Disneyland or Walt Disney world and you just never forget. The same is true with California adventure too.
The first visit buttons are very special to wear. It's like the epic souvenir that screams in delight that the magic on you vacation has started. It's also a great gift for friends and family who didn't get to go to the Disney parks, but you want to bring something home. I'm sure they'd be thrilled with a stuffed Mickey character, but they might welcome a button to wear too.
The next type of button is the happy birthday button. It is free as well, typically they write your name and date on the button and it's an opportunity to offer a celebration of your big day. The best part about this button is any cast member is required to wish you well on your special day and other guests will too!
Related Article: How to Save Money Buying Milk
The happily married button highlights the anniversary of a couple. Typically a date or year will be written on the buttons to show everyone just how special this vacation is to everyone who walks around Disney. Depending on the location, there are different kinds of buttons.
Cast Members Decide Who Gets the Free Buttons
The Walt Disney world cast members will either offer you a free Disney button on your request or point you in a direction of the magic find. The gift is free, but sometimes the hunt is a little intense when it comes to the search of four parks.
At California adventure you will find the buttons might be handed to guests at guest relations or even guest services. The locations at Disney California Adventure do vary from day to day (as well as the stock) so be prepared to ask a few times.
At Disneyland you have several locations to grab a button and continue on your magical part visit. City hall almost always has buttons, but they also have incredible lines. The park isn't always busy towards the back so consider starting your search further than right up front.
If you are going on a Disney Cruise, the best place to ask is at the guests desk. The different locations will offer up a different theme of pins. The version will be unique and worth the time to add to your souvenir vacation.
Also Free at ALL Disney Resorts: Ice Water — You don't need to buy bottled water just ask for a water cup…
Don't forget if your celebration takes you to a location where you visit a restaurant or event, there are free pins that are different from what is handed out by cast members at city hall. The park buttons for first visit and birthday are different than other resort buttons. So be willing to ask and see if there are any tips cast members can offer.
Where to Find Disney Buttons:
Sometimes the characters handlers have buttons to give away. Always ask and let them know it's a special day, be it a birthday, anniversary or other occasion. Look for big coat pockets and oversized red aprons as visual signals.
If you are purchasing tickets remember to ask at the service counter. it's possible they have free buttons or Mickey Mouse or other character stickers. The magical vacation starts with a big Walt Disney World sign, but your fun begins with stickers, buttons and even paper souvenirs.
Cast members sometimes have buttons in their aprons too. Typically big red pockets found on their uniforms, they daily load up on buttons and work in the park or on a cruise making sure kids are given the freebies and having fun.
Ask at cash registers at the Stores. Disney magic is a specialty at every store. A little pixie dust is shared when a purchase is made sometimes, but you don't need to buy anything. You do need to ask. Stickers, pins and even cards are part of Disney's freebies at different stores.
Create a game with the kids and have them ask cast members. It's hard to say no to adorable faces and they will love to find as many freebies as possible to take home. This will help your wallet and avoid obsessing over overpriced trinkets from the resort. There are so many stores at the park, you become dwarfed by merchandising.
Disney Resorts and Attractions have special Events that offer buttons. Theme Parks like Disneyland resort have celebrating times throughout the year that offer freebies with characters. the year that you will find out about reading the park news. before you go to Disneyland, or if you are planning to be celebrating a birthday, do research to find out what character freebies (including pictures) you might be able to score.
Ask at the Disney Outlet Stores. The outlet stores are in a different company division than the traditional Disney Stores so the products displayed also are heavily influenced by theme park items (this nugget of information only matters if you wonder why products are different and why the stores have traditional attraction cast members). This does mean that buttons are shared at these particular locations. They run out often, but it's a great idea to ask for buttons and stickers at these locations.
The Disneyland Maps and Disney World Maps are Free too
Are you picking up the free Disneyland maps or the free Disney World maps? With technology today, you might roll right by the map kiosk and forget to grab one as you're focused on your handheld device. Well, I couldn't encourage you more to stop and pick one up for yourself, even if you look at it later. This is an amazingly free souvenir for your trip that's perfect for your memory book or even to share with the kids. Nobody is going to be wanting to stare at a cell as you describe your Disney vacation around the parks. That's why you need a Disney Map! There are free Disney maps in several languages as well. Spanish, Korean and even Chinese maps are available. however, you might need to ask to get a free map in a foreign language.
In Conclusion
Disney isn't the only theme park that offers free items for the guests to visit. As some people recognize, the dream family vacation is getting more and more expensive, but these small items are definitely fun to find. Universal, Legoland and other theme parks also offer freebies. Don't forget to ask at every theme park for buttons, pins and stickers. The kids will love the chance to wear them during the vacation and afterwards too!