OMG! What can be better than free? How about free things to do near you?
If you have a family or are expecting guests from out of town, you might be thinking I need to find free things to do immediately! While not everything has free admission, it doesn't matter where you live as you can find plenty of open to the public opportunities without even spending a penny!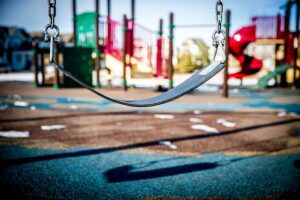 So how do you know what offers free opportunities in your neighborhood?
The cool thing about any neighborhood is visiting with the neighbors to find out what is going on. Active members of a community love art, games, movies and even nature. There is a center of town, be it a physical location or a summer watch online that showcases events.
If you're looking for free, then you can't go wrong if it's nearby. A few bucks for gas and an adventure ahead, it might be a real treat for the children.
Tip 1: Listen for the Tunes. We happen to believe that outdoor venues are amazing when it comes to music. That's why you need to check out what live music opportunities are around your area. Kids are always welcome during afternoon performances and it's perfect for a picnic.
Starting Looking for Free Admission = Free Things to Do
Quickly scan your local newspaper (online if you need) and check out the chamber of commerce listings. Of course ask friends and family too. Amphitheaters are full of local musicians who create amazing tunes for the locals to enjoy.
Tip 2: See if there are free days at art galleries, museums, gardens, stores, the zoo and even nature sites. Usually admission based locations offer a money free day for a visit once or twice a year. While you won't spend money, you can see what everyone else pays for, and the kids will love it.
Related Content: 7 Tips to Manifest Money
Tip 3 Check out the nature areas. From a guided tour to a walk on a trail, the fun when you take a walk is perfect for the kids to enjoy. Of course it's not just a wooded area where you can stroll. Check out the beach, parks or even historic houses (which have fabulous groomed yard and outdoors). Some museum tours are also kid friendly and you walk around outdoors looking at architecture.
Tip 4: Check out the library and the arts center located near you. The kids will love checking out the different options provided. They can meet authors, play a game, watch a free movie or even look at photos. Let your child explore during the trip. You never know what they might search for.
Tip 5: Call local stores to see what can be created. In every city you will find a museum or store that offers family fun events. Places like Michaels and Home Depot offer kids classes about crafts, garden tips and even give away a free photo upon completion of the creation. It's fun your kids will never forget.
The Kids will Love These Free Things
Tip 6: Get involved in games. If your kids want to play and have a game mentality, check to see if there are any playgrounds or a public water park in your area to visit. You could create a picnic afternoon with friends and family only minutes from the house and the kids will have a great time at the park. You might have just as much fun as those wet scenes in the Waterpark movie!
Tip 7: Get behind the scenes access! The Krispy Kreme tour is a perfect example of local establishments who are national store chains that allow people to watch how things are made and done. While it's typically an indoor tour, you might see a video, be able to be on site and explore how things work. A photo of your kid at a cool site they will remember forever and it's a great history and community lesson without the cost.
In Conclusion: Many Free Activities for Your Family.
If you are looking for a cheap idea to have fun and catch local activities it's going to be possible! You might want to head to the market to pick up food for the day and enjoy it being completely inexpensive by taking a bike ride to your event.